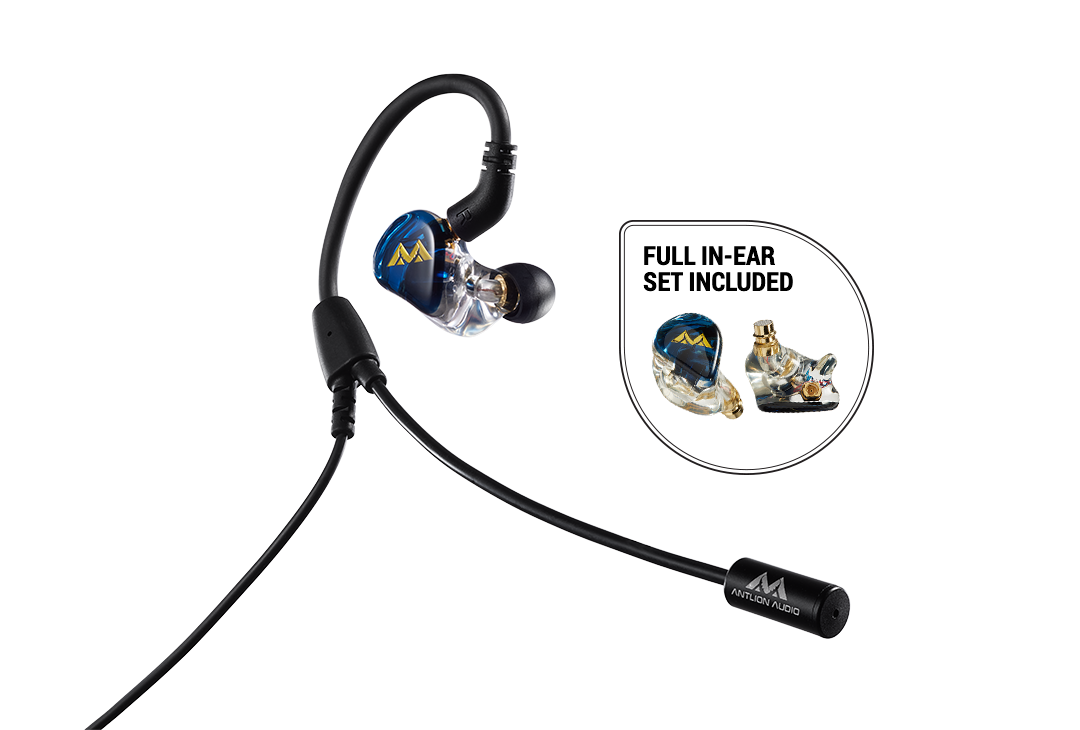 Kimura Duo
Take everything great about the Kimura Solo and add a precision balanced armature for additional treble detail and clarity. This makes it the perfect choice for both critical listening and competitive gaming thanks to more accurate highs. Plus it comes in our signature Duo Blue color, so you can look as good as it sounds!
The hand crafted solid resin design meets our signature dynamic driver with an additional balanced armature for increased clarity. This creates the optimal chamber for audio imaging and snappy bass. The included Kimura microphone ensures this sleek in-ear headset is the perfect balance between games, work, music, and movies.
Included Kimura Microphone cable
Superior noise isolation
Punchy bass & accurate treble
Universally accepted 3.5mm termination
More Features
---
Warranty
We stand behind the Antlion Audio brand. Enjoy a full warranty on any Kimura.
No Hassle Returns
If you change your mind any time in 30 days, we will gladly accept your return.
Customer Care
Have questions or need help with your setup? Our team is here to help!
Kimura Duo Features
Kimura Duo In-Ear Monitors
In-ear monitors (IEMs) are a form of earphones that are inserted into the ear canal. Paired with a handmade resin housing and premium eartips they create an optimal chamber for both audio quality and noise isolation. The Kimura Duo features a single premium dynamic driver and single balanced armature for the perfect mix of thumping bass and accurate treble.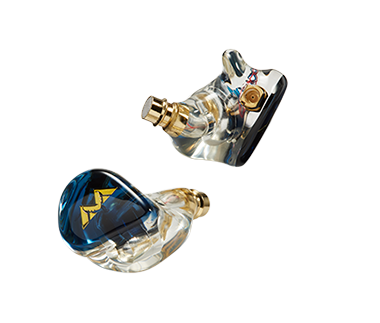 Included Kimura Microphone
The Kimura microphone is the cornerstone of the Kimura line. Don't underestimate the size, this little mic delivers an incredible signal-to-noise ratio and the behind ear design ensures it won't pull on your IEMs. When you're ready to advance, the Kimura Microphone can re-attach to any MMCX earphones, ensuring your new in-ear obsession will always be ready.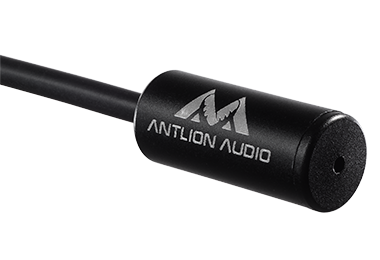 Dynamic Driver & Balanced Armature
Our top of the line dynamic driver delivers a wide soundstage with fantastic bass response, while the additional balanced armature delivers precision high frequencies for better imaging and positional audio.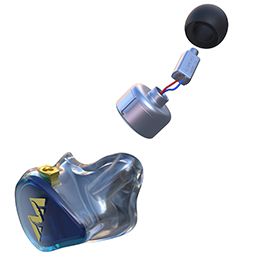 PREMIUM TIP VARIETY
Memory foam and silicone ear tips across a variety of sizes are included, ensuring the perfect fit and optimal comfort for long sessions.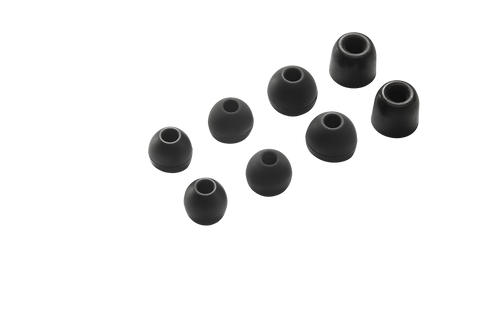 GAME AND BUSINESS READY
The 3.5mm termination and included Y adapter ensure the Kimura is ready for any game console, PC, and more. Pick up our famous USB adapter for the ultimate quality boost!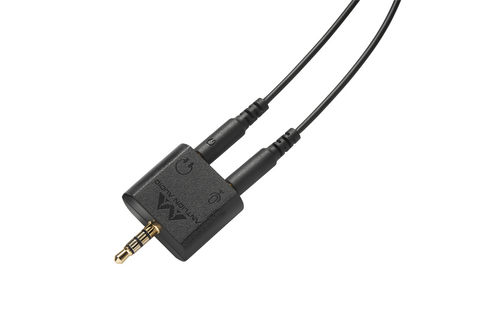 Specs
Cable Length: 2 Meters
Termination: Dual 3.5mm TRS jack
Ear Nozzle OD: 5.15mm
IEM Type: MMCX
Microphone Capsule Specs
Kimura Microphone Cable
Microphone Pattern: Omni-Directional
Frequency Response: 100Hz - 10kHz
Sensitivity:-42±3 dB
Impedance: 2.2(Max) kΩ
S/N Ratio: 60(Min) dB
Maximum Input Sound Pressure Level: 115(Max) dB
Standard Operating Voltage: 2.0 Vdc
Operating Voltage Range: 1.0~10 Vdc
Kimura Duo IEM
One Dynamic Driver
One Balanced Armature
Sensitivity:125dB
Impedance:24Ω
Frequency Response Range:10Hz-30kHz
Connector: MMCX What's in the Box
One Kimura Microphone Cable (MMCX)
One Pair of Kimura Duo IEMs
One set of memory foam eartips
Small, medium, & large silicone eartips
One shirt clip
Antlion Audio Y Adapter
Hard shell carrying case
Instruction manual
Hardware Compatibility
Works with all PC Operating Systems. Laptops & Gaming Consoles may require the included Y adapter.